BLOWBACK
HOW POLICE PUT GUNS ON THE STREET
AND CONGRESS HIDES WHAT HAPPENS TO THEM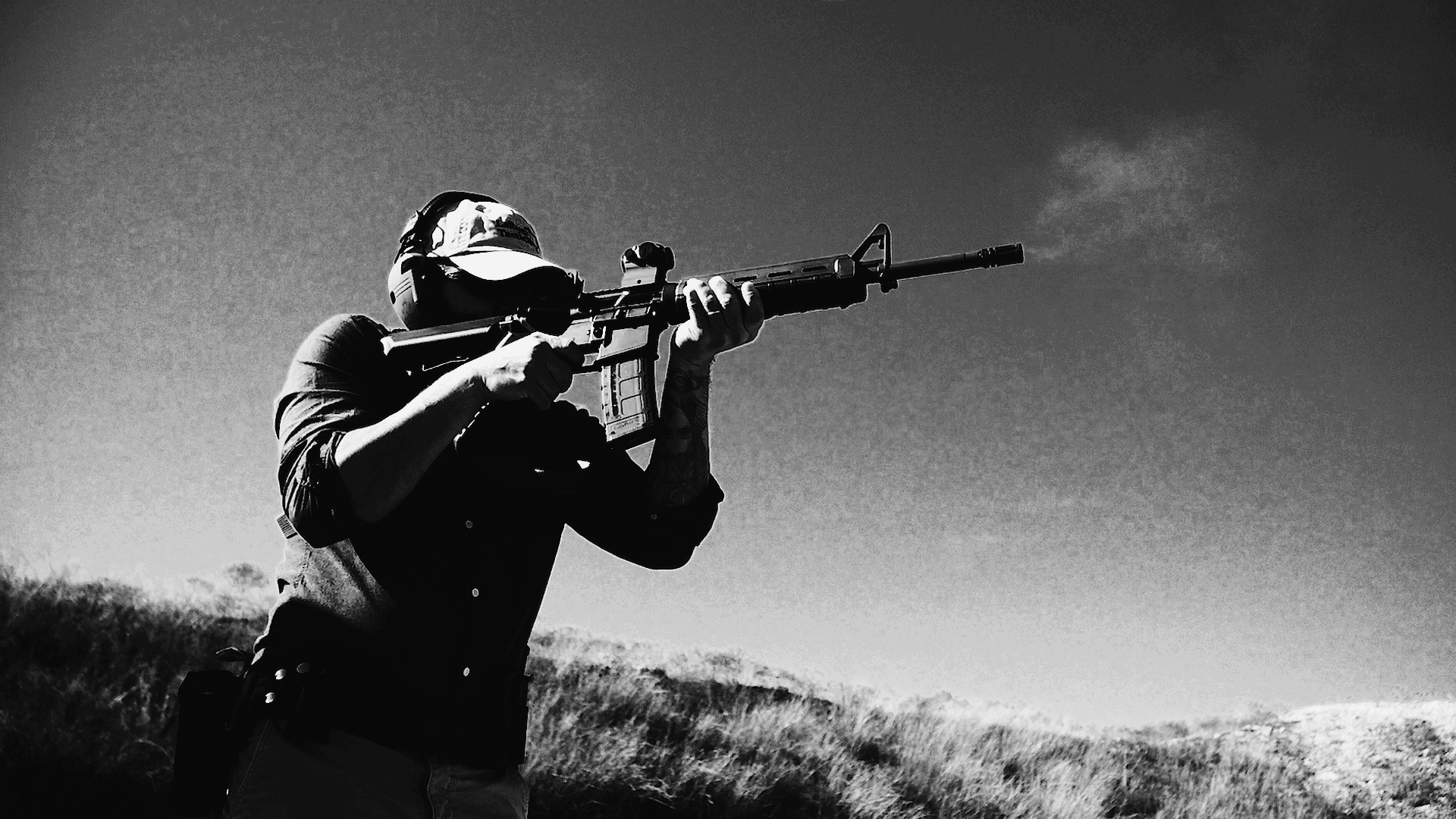 In the last year, residents of Fort Worth, Texas, have watched as shootings spiked across the city.
Month after month, new victims emerged: a woman killed in a mall parking lot, two toddlers accidentally shot outside a Chuck E. Cheese's, seven shot in a drive-by in a residential neighborhood. The 2016 murder rate was at a 15-year high.
The city's Police Department had a plan. "In an effort to get firearms off the streets, the Fort Worth Police Department is implementing a gun buyback program," the department announced May 18.
On a hot summer day six weeks later, nearly a dozen officers set up shop in an Aldi parking lot, offering a $50 gift card to anyone who turned in a gun. It was the third buyback the department conducted since the program's announcement.
However, the police had competition. Skirting the edges of the parking lot, a group of men stood with homemade cardboard signs outbidding the police.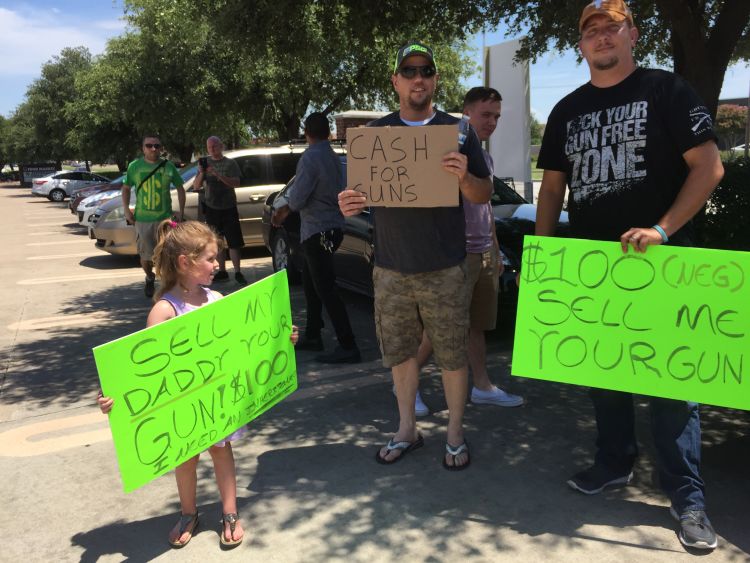 One man accompanied his daughter, who held a sign reading, "Sell my daddy your gun!" Another man clad in neon green waved dollar bills at passersby. The deals took place in less than a minute.
Police wanted guns off the streets. Instead, they'd created a makeshift gun bazaar.
There was another problem with their plan. While the Fort Worth Police Department was making a show of getting guns off the streets, it also was quietly supplying the public with guns.
Over the previous 10 years, the department has sold more than 1,100 of its used weapons to licensed gun dealers, which turn around and sell them to the public, according to department records. It isn't alone.
An investigation by Texas Standard and Reveal from The Center for Investigative Reporting has found that 21 of Texas' 50 largest law enforcement agencies sell their used weapons to the public, effectively creating a pipeline of guns flowing right back into communities.
The guns are attractive to buyers. They're well maintained, relatively new and often come at a nice discount. And they include caches of military-grade weapons. From the Garland Police Department to the Texas Parks & Wildlife Department, law enforcement agencies unloaded hundreds of shotguns and semi-automatic rifles, including models such as the Mini-14 and AR-15.
The Dallas Police Department sold a batch of Colt Commando assault rifles. Fort Worth police offloaded fully automatic German-made MP5 submachine guns. The Hidalgo County Sheriff's Office shopped around an Uzi among prospective buyers before selling it at the rock-bottom price of $250. It's a model that could fetch over $3,000 at a public auction.
While some departments and the federal Bureau of Alcohol, Tobacco, Firearms and Explosives destroy their weapons in the name of public safety, police officials at these departments say they sell guns to afford newer and better weapons for their officers.
"I think the public would agree they want their police officers to have the best equipment," said Sgt. Marc Povero, a spokesman for the Fort Worth Police Department.
Jay Wachtel, a former ATF agent and lecturer at California State University, Fullerton, says departments that sell weapons are playing with fire.
"It's bullshit. You know instinctively when you put guns out there that they are going to get misused," Wachtel said. "Nobody that's gone through a police academy would not consider that possibility."
The public used to know when and how police guns turned up in crimes. However, those details now are shrouded in government secrecy, thanks to a 2003 law passed by Congress that prohibits the release of trace information.
"I fully recognize the fact that absolutely one of our guns could fall into the hands of a criminal," said Lubbock Police Chief Greg Stevens. In 2014, his department traded in over 400 weapons to upgrade its arsenal. "That chance isn't enough for me to change what is, in essence, a business decision."
Stevens said he would change his mind if he learned definitively that one of his guns had been used in a crime. But an ATF spokesman said it's unlikely his agency could release that information, even to a police chief.
For Scot Thomasson, the chance that a police weapon could fall into a criminal's hands wasn't a far-fetched possibility. It was a reality.
On a clear day in 1997, Thomasson sat in a diner in Colorado Springs, Colorado, waiting to meet with a neo-Nazi who had robbed drug cartel members in California and made his way eastward, offloading cocaine and weapons along the way. Thomasson was an undercover ATF agent disguised as an interested buyer – of both drugs and guns.
"He said he didn't have any other cocaine, that he just sold me his last bit. But they might have a gun," Thomasson said.
The dealer agreed to meet later in a hotel parking lot and sell Thomasson a Smith & Wesson revolver.
"It's kind of an old-school firearm," Thomasson said. "But I do notice there's a San Diego Sheriff's Department symbol on it."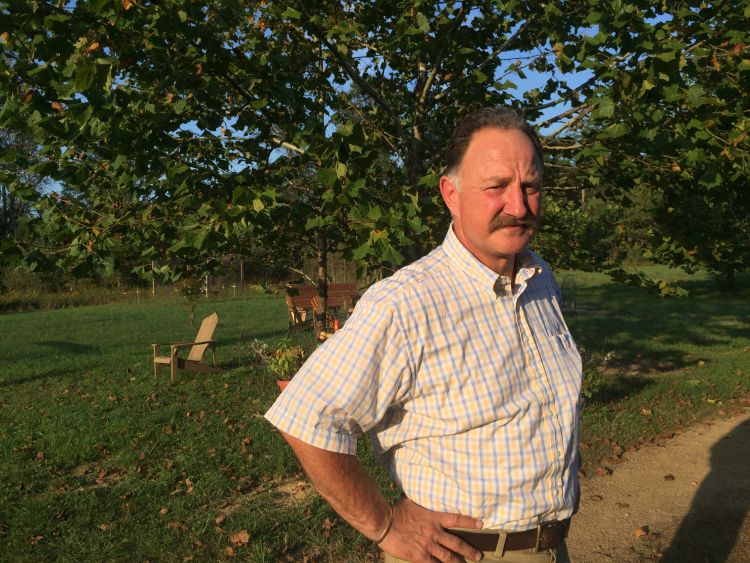 After leaving the parking lot, Thomasson called the San Diego Sheriff's Department to let officials know he found one of their weapons in the hands of a drug dealer.
"There was a long silence and pause on the phone," he said. The department had sold the gun and said it would stop selling to the public.
"They were horrified that a revolver that was once carried by a police officer could have injured another law enforcement officer or somebody else because it was in the hands of criminals," he said.
Thomasson since has retired from the ATF. He says former police weapons are typically quality guns, chosen by departments for their high lethality and ease of use – all selling points to criminals. He doesn't think departments should sell weapons back to the public but says they've been put in a bind by a lack of funding.
"Is it wrong? Yeah," Thomasson said. "It's wrong that police have to resort to selling their guns because they're not funded. That's what's wrong with the whole thing."
Because of stories such as Thomasson's, public interest in police weapons spiked in the late 1990s and early 2000s. Using trace information, which was publicly available through the ATF, reporters started tying guns used in crimes back to police departments across the country.
The Denver Post uncovered that police weapons were found in the hands of criminals three times a day, using Thomasson as its lead character.
The Washington Post showed in 1999 how used D.C. police guns had been used in at least eight killings after 9,000 guns were sold in the previous decade. One had been used in a homicide in St. Louis. Guns from other police departments were linked to gang murders in New York and a white supremacist who fired on a Jewish community center.
CBS revealed in 1999 that Detroit ridded itself of 14 tons of weapons in seven years and that police in Irving, Texas, sold military-style grenade launchers.
That same year, New Orleans Mayor Marc Morial, a proponent of gun control, was embarrassed on live television when an attorney for Glock Inc. exposed how the city's Police Department had used the gunmaker to dump weapons in other states.
Cities started using trace information as well, pointing fingers at gun dealers they believed were responsible for arming criminals and supplementing violent crime, going so far as to file lawsuits to hold them responsible.
Gun rights advocates and lobbyists wanted the onslaught of negative news to end, so they orchestrated a counterstrike and went after the catalyst for criticism: public information.
In 2003, U.S. Rep. Todd Tiahrt, a Kansas Republican, wrote what became known as the Tiahrt amendments. They require the FBI to destroy background check data for firearms within 24 hours. And they prohibit the ATF from publicly releasing trace data, making it nearly impossible for the public to figure out where crime guns come from. The National Rifle Association says trace information "serves no useful purpose."
Then in 2004, Congress allowed a10-year-old federal ban on assault weapons to expire. The next year, lawmakers shielded firearms manufacturers and gun stores from facing lawsuits due to their products being used in crimes.
Trace data is now so secretive that if law enforcement agencies wanted to find out if any of their former weapons showed up in crimes, the ATF isn't sure it could tell them.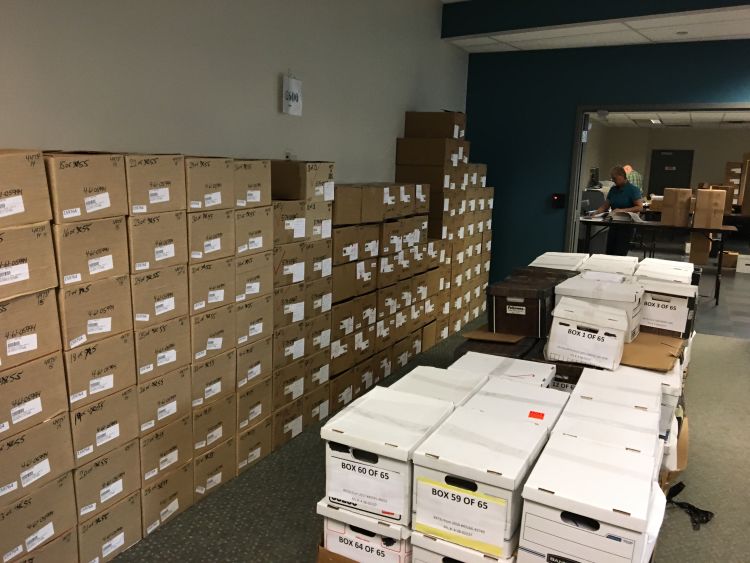 "I don't know if there would be a way to share that information or not," said Neil Troppman, an ATF spokesman. "But I think that's a very good, a very valid question."
While the law forbids the release of trace data, it does allow for aggregate information to get total numbers and display the frequency of police weapons being recovered in crimes across the country. Texas Standard and Reveal sought that in a Freedom of Information Act request filed in March. After not receiving the data for eight months, Reveal filed a lawsuit against the Department of Justice. It is currently pending before a judge.
Records show that law enforcement departments across Texas have sold weapons in bulk. (The above map shows law enforcement agencies indicating they have sold weapons in the last 10 years.)
The state Department of Public Safety sold over 1,000 guns between 2007 to 2017, according to records obtained by Texas Standard and Reveal. The sales included handguns, subcompact .380 pistols and fully automatic HK33 rifles, which sold for more than $7,000 a piece because of a federal ban on their importation.
"It does not seem impartial to criticize law enforcement for complying with the law, especially in this context," said department spokesman Tom Vinger, pointing out that guns are sold only through licensed vendors.
Fort Worth police, the same department disarming residents of their excess weapons over the summer, sold more than 1,100 weapons, including 40 submachine guns and over two dozen AR-15 rifles.
As University of Texas System Chancellor William McRaven publicly protested the dangers of guns being carried on campus in 2015, a number of university departments across the state sold their guns.
The San Antonio Police Department, which faced a series of city audits for inadequate tracking of departmental guns, appealed to the Texas attorney general's office to hide specifics of its weapons sales. When the attorney general forced the department to release information this year, it reported selling 2,855 handguns in the last decade.
The Austin Police Department, whose former chief, Art Acevedo, told the public to keep an eye on hateful "gun enthusiasts," reported selling more than 1,100 weapons.
Jay Wachtel, the former ATF agent, says he doesn't know how much of an impact these sales would make on gun crime. "Every schmuck who wants a gun, a lethal gun, can probably get one already," he said, adding that the real issue is deeper than any statistic.
"It's a moral issue," he said. "If (police) are OK with a few crimes and few people being killed because they're making all this money, then they're OK with it."
This story was edited by Andrew Donohue and Amy Pyle and copy edited by Nikki Frick.
Alain Stephens produced this story as a Reveal Investigative Fellow. The fellowship, supported by the W.K. Kellogg Foundation and Democracy Fund, provides journalists of color support and training to create investigative reporting projects in partnership with their news outlets. He can be reached at alaincstephens@gmail.com.
Follow him on Twitter: @alainstephens.
Various software programs are used to color the drawings and simulate camera movement and effects.